Accu-Air Maintenance Agreement Program
At Accu-Air Heating and Cooling, we offer maintenance on a variety of HVAC products and equipment. Let our licensed and certified professionals fine-tune your furnace and/or air conditioning system so you and your family can enjoy comfort all year long.
What Our Maintenance Program Includes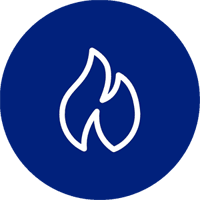 2 quality precision tune-ups per year
Priority service within 24 hours
Easy scheduling (via phone or website)
Includes 1" filter in size for each tune-up*
5 percent discount on repair parts
*Larger filters not included in plan pricing. Call for details.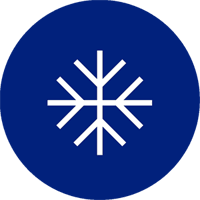 What We Do During Our Maintenance Visits
During your maintenance inspection, here's what we will do to ensure your equipment is running efficiently and safely.
Clean burners
Adjust combustion
Test safety shutoff response
Examine blower belt wear, tension and alignment
Replace 1" filter (Airbear filter not covered)
Check, clean and gap electronic ignitor
Inspect flue for satisfactory operating
Check operation of automatic flue damper unit
Clean pilot assembly
Check and set gas pressure
Verify unit operation at thermostat
Clean condenser coil
Verify electrical connections for tightness
Check amps and volts to compressor and condenser fan
Inspect for oil and refrigerant leaks
Check safety devices
Check expansion valve and coil temperatures
Replace 1" filter (Airbear filter not covered)
Verify refrigerant level
Check condensate drain
Lubricate as needed
Check unit operation at thermostat
Adjust system for optimum cooling
Verify loop pressure/temperature
Check circulating pumps for proper water flow
Test refrigerant level
Inspect for oil and refrigerant leaks
Check desupherheater operating
Check electrical connections for tightness
Check volts and amps to compressor and elements
Examine blower/air flow
Clean condensate drain
Check expansion valve and coil temperature
Check elements/sequencers
Examine control board, pressure switches, and sensors
Lubricate as needed
Adjust system for optimum performance
Confirm unit operating at thermostat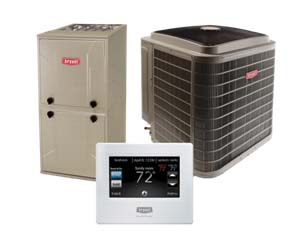 Air Conditioner
Gas Furnace
Geothermal System
Mini Split System
Boiler System
Space Guard Mechanical Air Cleaner
Humidifier
Electronic Air Cleaner
Generator
Optional Maintenance Cleaning Equipment
Humidifier
Furnish and replace evaporation media in the fall
Clean drain pan
Check drain
Check water line orfice. Replace if needed
Mini-Split
Clean filter
Clean evaporator and condenser coils
Check electrical connections
Check drain pan
Check for refrigerant leak
Check airflow
Generator
Change oil and filter
Inspect unit for proper operation
Electric Air Cleaner
Clean electro plate grid
Clean filter screen
Tighten electrical connection
Check amps and volts
Check operation
Boiler System
Inspect flue for proper operation
Inspect and clean water fill valve, relief valve, pressure tank, burners, pilot, ignitor, and flame sensor
Lubricate pumps
Check aqua stat operating and safety operation
Check zone valves and thermostat
Space Guard Mechanical Air Cleaner
Furnish and replace media annually
Inspect unit for proper operating
Benefits of Regular Maintenance
Extend the life of the equipment
Provides you with the highest level of safety and performance
Reduces your utility costs
Service you can trust
Save 5% on repair parts
Priority service and scheduling
Special value pricing on all repairs and replacements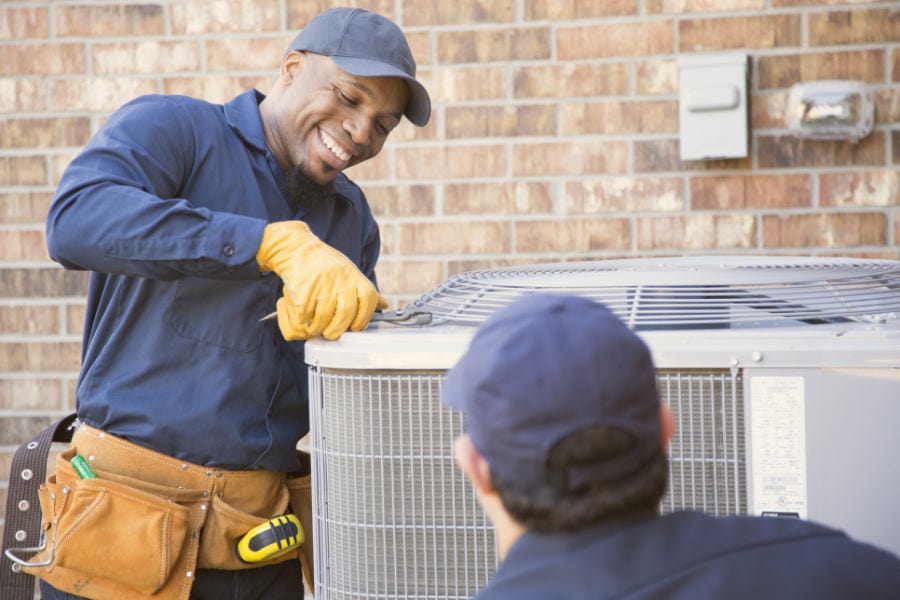 This agreement does not cover additional parts or labor.
We will provide two maintenance services for a period of twelve months from the date of this agreement.
Any alterations, adjustments or repairs made by others, unless authorized or agreed upon by this Contractor will be cause to terminate our obligation under this agreement.
Repairs resulting from fire, floods, act of God, abuse, vandalism, or the improper use of the equipment will be the sole responsibility of the Owner and are not covered by this agreement.
The term of this agreement shall be automatically renewable, but subject to a price revision on any anniversary date with written notice.
---
Accu-Air Heating & Cooling proudly provides HVAC service to Adair, Astoria, Bushnell, Havana, Industry, Ipava, Lewistown, Macomb, Table Grove, Vermont, and the surrounding communities. Visit our service area page for more coverage details, call us at 309-303-6141, or request service online today.